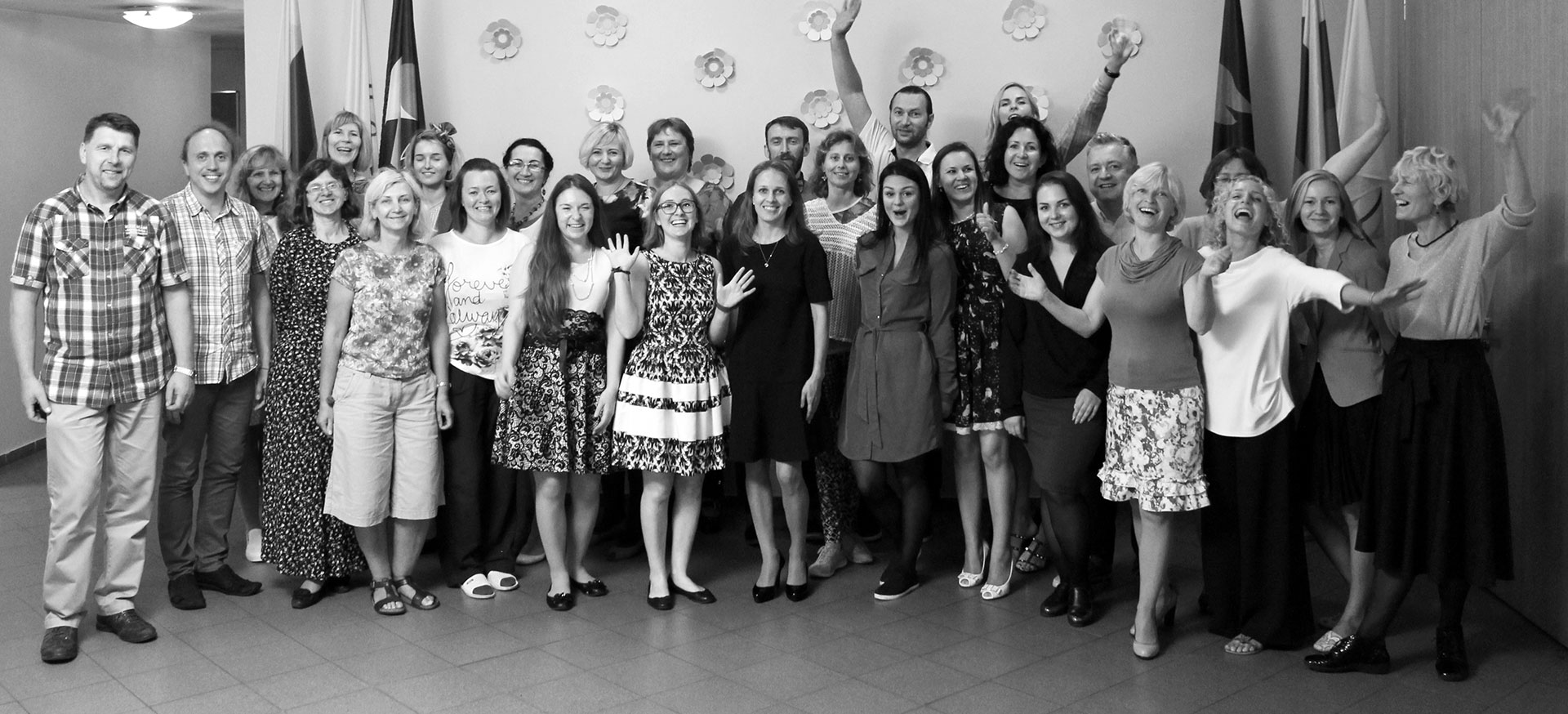 The Advantage of Christian Teaching and its Philosophy
It is known that each system of teaching is based on certain philosophy. There is no neutral teaching. Either consciously or sub-consciously particular values and standpoints are being passed and instilled in the teaching-learning process. Every human being has one's world-outlook, one's way of thinking and attitude to God, nature, human being, work, etc. Each school subject can be taught from a particular standpoint, e.g. materialistic, humanistic, evolution theory and others. These philosophies and attitudes are also very often presented in teaching course books. Therefore, a Christian school has its own philosophy of teaching and teachers in faith. A chosen teaching philosophy determines teaching curriculum and methodology which consequently leads to teaching results. Christian teaching philosophy aims at forming devout personality with Christ's character traits and the world outlook based on the Scripture.
As other Christian schools our school teaching philosophy also advocates for the idea that faith in Christ and Christian character traits must be instilled both at school and in family lives. The children both at school and in their families are taught and encouraged to view the world as the result of one Creator and are encouraged to live according to the principles of Bible in their everyday lives.
The formation of values in our school is based on the teaching principles of. J. A. Komensky: the school's aim is to instill values in young person so that he/she would be wise, eloquent, diligent, good-mannered, and devout.
Social and voluntary activities: students of all classes actively take part on voluntary activities such as Christmas donations to Vilnius "Atgaja" school of special needs, visiting old-person's house and spending time with the people with Alzheimer's, Christmas donations to Vilnius poor families, etc.
Four extra-curricular activities are offered to students as after- school activities: Drama and cinema club, Drawing/Paining lessons, Singing club, Dance club "Joy".